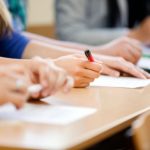 The St. Louis region is fortunate to have many outstanding schools and educational resources across all levels of academia. STLSchools.com provides free featured listing to public schools in the metro area and featured marketing campaign for private schools for a small annual fee.Our goal with this site is to provide people with a free resource when looking STL schools and learning institutions. Find a school by searching one of the different categories listed on the site. We continue to make updates and more info to this site to better serve you.
Source for St. Louis schools
St. Louis Public Schools
St. Louis public schools receive funding from local, state, and federal governments. Students attend different public schools depending on the local district in which they reside. There are also two new types of public schools: Charter Schools & Magnet Schools.
St. Louis Private schools
St. Louis Private Schools rely on tuition payments and funds from nonpublic sources such as religious groups, endowments, grants, and charitable donations from affiliated parishes. A private school selects students who apply to attend and criteria for acceptance and competition varies for each school. Some are coed or single sex. The St. Louis area has a larger percentage of private schools per capita as opposed to other areas in the United States. You will find many operated by Catholic parishes or Protestant denominations. In addition, other faith-based schools such as Jewish, Methodist, or Muslim may also be considered Parochial. Most private schools in St. Louis are parochial schools. The curriculum at these schools also includes religious teachings. It is not required that a student be a certain religion in order to enroll in a parochial school, but they will attend religious education classes and services.
St. Louis Charter Schools
St. Louis Charter schools started to get more popular at the end of the last century. A charter school is funded and operated by an organization of parents, teachers, and for-profit companies. A charter school still receives tax dollars, but is also able to raise private funding, excluding tuition costs. These schools follow the basic syllabus of the state they are in. However, they usually do not adhere to as many regulations as conventional schools. There is less red tape and accountability to school boards or government.
Colleges and Trade Schools
The metropolitan area is fortunate to be home to many outstanding colleges in Missouri and trade schools in St. Louis.