Career – Trade Schools in St Louis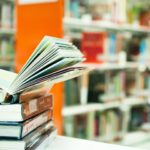 With unemployment hovering around 9 percent, people are looking for a competitive edge in the job market. Studies show that post-secondary education increases one's STL employment prospects significantly; however, the cost of four-year college degree is a barrier for many people in St Louis and frequently new graduates of four-year universities find themselves without many job prospects since they do not have the training needed for a specific position. In addition, these new graduates have the burden of significant student loan debt. The alternative to this scenario is to take advantage of the benefits of attending a St Louis vocational or trade school.
St. Louis Career and Trade Schools
Phone Number
Tags
 Allied Medical College
 636-326-7800
 Medical
 American School of Real Estate Express
 314-205-`685
 Real Estate
 American Trade Schools
 314-423-1900
 Skilled Trade
 American Woodworking Academy
 636-043-0871
 Aquinas Institute of Theology
 314-256-8800
 Theology
 Bartending Institute
 314-997-7797
 Bartending
 Broadcast Center
 314-647-8181
 Broadcasting
 Career Education Systems
 314-628-0808
 Real Estate
 Center for Dental Education
 314-968-6662
 Dental
 Chamberlain College of Nursing
 314-768-7501
 Nursing
 Culinary Institute of St Louis
 314-434-2212
 Culinary
 Devry
 866-831-3882
 Business
 Elaine Steven
 314-868-8196
 Cosmetology
 Everest College
 888-344-3543
 Vocational – Career Training
 Healing Arts Center
 314-647-8080
 Massage School
 Hickey College
 314-434-2212
 Associate Degrees
 ICI
 314-434-2425
 Nursing, Health
 John Thomas College
 636-757-0122
 Naturopathic Health
 Le Cordon Bleu
 800-655-1224
 Culinary School
 Metro Business College
 636-296-9300
 Associate Business
 Midwest Institute
 314-947-6000
 Medical, Health
 Missouri College
 888-878-3303
 Healthcare Education
 Missouri Tech
 314-569-3600
 Technology
 National Academy of Beauty Arts
 314-842-3616
 Cosmetology
 Paul Mitchell School
 314-361-8200
 Cosmetology
 Ranken Technical Institute
 314-421-0949
 Trade
 Regency Cosmetology School
 314-815-3222
 Cosmetology
 Salon Professional Academy
 636-541-9757
 Cosmetology
 Sanford Brown
 888-704-1333
 Associates
 Steven's Institute
 888-421-0949
 Associates
 St Louis College of Health Careers
 314-652-0300
 Health
 St Louis College of Pharmacy
 314-367-8700
 Pharmacy
 Xenon
 636-394-7335
 Cosmetology



Increase Employment Via St Louis Trade Schools: Most St Louis career or trade schools offer diplomas, certificates, or associates degrees geared specifically to providing the skills needed in a specific career path. The programs in these vocational schools range from healthcare careers, such as nursing assistants and health information technology to automotive technicians and electricians to computer programming. Many even offer business training and skills for running your own firm such as a St. Louis pressure washing or even a local funeral home. The training offered in these programs are for jobs that are not easily outsourced, such as electricians and nursing assistants, so there is not only positions available currently but also job security that is waning in many "knowledge-based" professions, such as accounting and law.
Additionally, many trade schools in St Louis collaborate with local businesses to provide their students with "hands-on" experience and training. These businesses then hire many of the recent graduates of these programs.
Time and Cost Efficient: The cost of obtaining a four-year college degree is rising each year. Even at St Louis public colleges and universities, the average cost per year is approximately $10,000 for tuition alone and private universities cost significantly more. In comparison, trade and career schools cost, on average, from $4,000 to $6,000 per year. Additionally, the programs offered by career and trade schools usually take from six months to two years to complete. This means it is possible to spend less time paying tuition and more time making money in the work force. In some fields, employers offer tuition reimbursement programs, so it is possible to attend a career or trade school essentially without cost.Practical and Relevant Experience: In most four-year college programs, the first two years are spent in the core curriculum that is not specific to the major one intends to pursue. For those who struggled in high school, this is often frustrating and they do not do well in the most academic subjects. Additionally, the lower level classes in four-year schools tend to be larger, thus students find they are not able to get as much individual attention they need if they are struggling in the classrooms. In career and trade schools, students start learning the skills needed for their chosen field during the first semester so they find the classes relevant and practical. Additionally, the class size is smaller so the students have more access to professors than students do in four year programs have during the first two years of college.
While four-year college degree certainly benefits some students, many people find the advantages of a St Louis schools much more appealing.
Popular Studies
Business Administration: This is one of the most important vocational skills you can learn because it will help you to get a job in a management position. While many people take business administration in order to qualify for management and executive positions, others take the course before starting their own business. Business administration teaches you the very basics of managing people, handling business finances and keeping up with stock or assets associated with running a business.
St. Louis Electrician Training: This career skill is very easy to figure out. Essentially you will be learning the same electrician skills that you would if you were to take an electricians apprenticeship. However at a St Louis career college, the lesson will be formatted in a more academic setting and you will learn the terms and necessary voltages much more quickly. You will most likely still have to take part in a practical training course in order to be hired as an electrician, however; depending on the STL school you are going to, some will provide this as part of the tuition.
Trade School St. Louis
Event Planning: Event planning can include everything from the ever popular wedding planning to slightly less specialized events. You can take this course if you want to know how to plan, organize and legally prepare for all sorts of events including weddings, charities, concerts and more.
Hospitality: Another very popular vocational course that you can take, hospitality, can prepare you for multiple jobs in nearly any career field. People who learn hospitality usually have a great deal of contact with people including in human resources, recreational areas and even training (such as Yoga classes or etc.) Managers, nurses and personal caregivers should also consider taking this course in order to perform their jobs more efficiently. Hospitality courses from a St. Louis trade or vocational school can help you to get a job as a receptionist or secretary but is most efficient when paired with another course or degree.
There are hundreds of vocational skills that you can consider taking so don't feel limited to the most popular ones. Try checking your local vocational or trade school to see what courses they have and which ones you would be interested in.
Vocational courses are intended to get you started in a career that you enjoy and don't usually act as a degree. However; you can sometimes find the same vocational courses that offer a diploma or certification with an associate or bachelor degree as well. In most cases, vocational courses also build up your college credits, meaning that you can take them in order to fill perquisites for another degree.