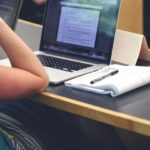 St. Louis is known for it's high quality schools, and according to the U.S. news, has one of the top 150 schools in the nation. The St. Louis Metro area includes more than a dozen school districts, and choosing one can be difficult, especially if you're just moving to the area. If you're moving, you can choose a location accordingly, but otherwise, you may have to choose a school that suits your location needs based on convenience rather than choosing the best possible option. St. Louis is also home to over 42 public schools. This includes St Louis preschools, elementary, and high school, so you have a lot of education choices no matter which district you decide to go with. The following include some of the top ranked school districts in the metro area. The STL metro area is vast and consists of numerous different school districts located in St. Louis city, St Louis county, St Charles County, Jefferson County, and Southern Illinois.
St. Louis City School Districts
St. Louis City Schools St. Louis Special Schools St. Louis Charter Schools
St. Louis County School Districts
Affton School District Bayless School District Brentwood School District
Clayton School District Ferguson Florissant Schools Hazelwood School District
Jennings School District Kirkwood School District Ladue School District
Lindbergh School District Maplewood School District Mehlville School District
Normandy School District Parkway School District Pattonville School District
Ritenour School District Riverview School District Rockwood School District
U City School District Valley Park School District Webster School District
St. Charles County School Districts
Fort Zumwalt School District Francis Howell School District
St. Charles School District Troy School District Wentzville School District
Jefferson County School Districts
Festus School District Fox School District Northwest School District
Windsor School District Hillsboro School District
Lindbergh: Lindbergh serves over 6,100 students in nine communities including Crestwood, Concord Village, Fenton, Grantwood Village, Green Park, Kirkwood, Lakeshire, Sappington, and Sunset Hills. The district features one high school, two middle schools, five elementary schools, and one early childhood evaluation center. The district also scored the highest among the public school districts in St. Louis, ranking it #1. The district scored 98.6 and is one of only 20 schools in the region who scored 95 or higher, making it literally the highest ranked school in the metro area. More on Lindbergh Schools
Magnet schools are free St. Louis schools that are selective and there is more competition to be acceted.. St. Louis Magnet schools often will concentrate in a certain area or curriculum, such as science, mechanincal, or the arts. St. Louis Magnet schools were launched in the 70s to encouraging children to attend schools outside their local neighborhoods. Choice programs offered by STL schools provide amilies with options when a school fails to meet the standards set by the No Child Left Behind Act of 2001.
Clayton: Clayton is a relatively small school district just outside of the St. Louis City District, and they scored an impressive 97.5 on the Missouri Annual Performance Report. The district includes 6 schools including a family center, three elementary schools, one middle school, and one high school. The district also has a thriving community including an event center with rentals available, and is convenient as it's just inside of St. Louis. More on Clayton Schools.
School Districts in St. Louis
Ladue: The Ladue district features 7 schools with over 4,000 attending students and a 98.7% graduation rate. The district scored 97.5 on the performance report, and boasts higher than national average SAT and ASAT scores from students who attended it's schools. The area also has well paid teachers, a high teacher to student ratio, and multiple family centers for parents who want to get involved or participate. More on Ladue schools
Kirkwood: Kirkwood also scored 97.5 on the Missouri performance report, and has ten schools. These include 5 elementary schools, one high school, two middle schools, an early childhood center, and the VISTA school. The district is also one of the oldest in the St. Louis area, with some of the oldest and most established schools. More on Kirkwood schools



Brentwood: Brentwood is a relatively small district with only five schools, including two elementary schools, a middle school, a high school, and a childhood development center, but did score high at 97.5%. The district is located between Clayton and Webster, two of the highest scoring districts and the region, and while small, does have a lot to offer in the way of student interactivity and various learning resources. More on Brentwood schools
Webster Groves: Webster Groves scored 95.7 on the Missouri performance report, placing it in the top 20 in the region. Webster Groves features 10 schools including six elementary schools, one middle school, one high school, one family center, and a 6th grade center. The district features a non-discrimination policy, and a wide curriculum catering to a variety of advanced studies. More on Webster Groves schools
Affton: Affton, like Webster Groves, has a 95.7 rating on the Missouri performance report, and is one of the oldest school districts in the region. Affton features five schools including an early childhood center, a primary school, an intermediate school, a middle school, and a high school, making it diverse if not large. While not the highest ranking district in the region, Affton does excel in terms of student support through anti-bullying hotlines, teacher participation, resources, and transportation. More on Affton schools
Surprisingly, St. Louis City is among the three school districts in the St. Louis are that did not reach accreditation level for 2014, making it one of the worst districts in the area. However, it is the most improved school district in the region over last year. There are dozens of public school districts in the St. Louis area but choosing one should usually depend on location. With the wide availability of schools, there are options available nearby to many neighborhoods, although location is not always the best way to go. You can consider choosing the best school district within your immediate area. You can check with slps.com (Saint Louis Public Schools) to check for specific schools or to look up local options.
Or, you can check out info about the best private schools in St. Louis.